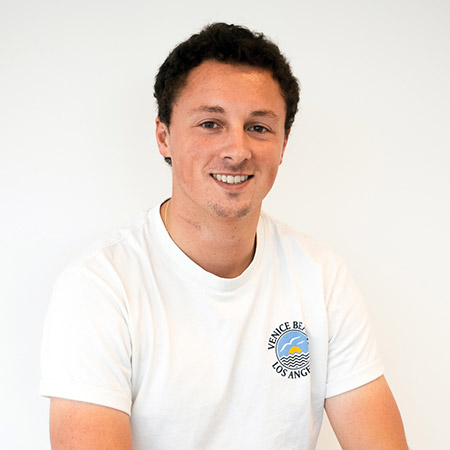 Maxime is een Software & Data Engineer bij Semetis. Hij vervoegde Semetis in 2020 door zijn stage en thesis. Na een grote interesse te hebben ontwikkeld in de wereld van data, besloot hij Semetis te vervoegen in juli 2021, pas afgestudeerd als Computer Science Engineer.
Als lid van Atlas, de nieuwe R&D-afdeling van Semetis, wordt Maxime's dagelijks werk doorspekt met software-ontwikkeling en data science.
Aan de ene kant versterkt hij bestaande apps en ontwikkelt hij nieuwe software. Anderzijds verzamelt, zuivert en transformeert hij gegevens uit vele bronnen zodat ze kunnen worden geëxploiteerd. Dit alles wordt gedaan met het doel om het team van experts van Semetis te helpen.
Semetis is het begin van zijn professionele avontuur. Toch heeft hij tijdens zijn studies al de kans gehad om aan real-life projecten te werken. Dankzij een gestructureerde methodologie en zijn ontwikkelingsvaardigheden die hij tijdens zijn masteropleiding verwierf, heeft hij deze projecten tot een goed einde kunnen brengen, of ze nu persoonlijk, voor de school of voor Semetis waren.
Zijn doel is om te blijven leren en zijn vaardigheden te versterken om het Semetis-team zo goed mogelijk te helpen.
Buiten het werk is het leven van Maxime doorspekt met sport: tennis, fietsen, golf maar vooral hockey. Inderdaad, hij is speler maar ook internationaal scheidsrechter. Natuurlijk geniet Maxime ook graag van een avondje met vrienden of familie.
| LinkedIn
Dit E-mail adres wordt beschermd tegen spambots. U moet JavaScript geactiveerd hebben om het te kunnen zien.