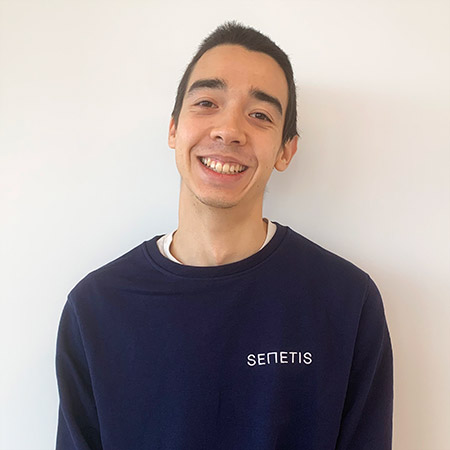 Mehdi begon bij Semetis in november 2022 als Digital Business Analyst. Hij behaalde eerst een bachelor in Business Administration en volgde daarna een master met focus op International and Sustainable Finance aan de KU Leuven. Voor zijn studies kreeg hij de kans om een gap year te volgen in Toronto, Canada, waar hij Engels leerde en mensen van over de hele wereld ontmoette, wat hem overtuigde om een internationale opleiding te volgen.
Na zijn afstuderen was hij op zoek naar een eerste baan in een dynamische omgeving waarin hij zoveel mogelijk kennis kon opdoen en zich nuttig kon voelen. Semetis voelde direct als de juiste plaats om te werken omdat hij een diepe nieuwsgierigheid voor de digitale wereld ontwikkelde tijdens COVID en zijn lessen aan de KU Leuven. Tijdens een universitaire opdracht kreeg hij de kans om een eerste ervaring op te doen als consultant voor een vastgoedbedrijf. Bovendien deed hij voor zijn masterproef vaardigheden op in data-analyse en consumentenpsychologie. Al deze ervaringen dreven hem uiteindelijk om te solliciteren bij Semetis waar hij deze vaardigheden kon gebruiken om bedrijven te helpen zich te ontwikkelen.
In zijn vrije tijd geniet Mehdi van zijn vele passies: van tennissen tot wereldreizen of voetbalwedstrijden kijken. Wat hem het meest kenmerkt is zijn honger naar ontdekkingen: nieuwe culturen, nieuwe sporten, nieuwe recepten. Alles wat nieuw is, doet Mehdi graag.
| LinkedIn
Dit E-mail adres wordt beschermd tegen spambots. U moet JavaScript geactiveerd hebben om het te kunnen zien.