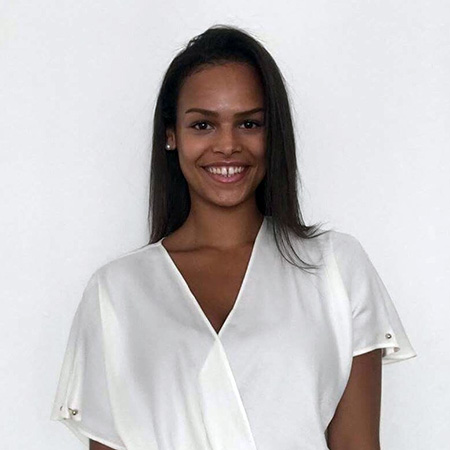 Morgance De Roy is momenteel eBusiness Analyst bij Semetis. In 2016 behaalde ze haar Master Handelsingenieur (master marketing) met onderscheiding aan Solvay Brussels School of Economics and Management.
Haar interesse in digitale marketing ontstond tijdens haar studies in Canada, waar ze gedurende 4 maanden studeerde aan Carleton University in Ottawa. Daar maakte ze kennis met de kansen die sociale media te bieden hebben binnen een strategie. Dankzij deze ervaring kon ze haar Engels verbeteren en ook op persoonlijk vlak groeien, omdat ze mensen van verschillende culturen ontmoette en de kans kreeg om te reizen in Noord-Amerika, waar ze graag terug heen zou gaan. Haar fascinatie voor online marketing groeide alleen maar tijdens het schrijven van haar thesis, waarin ze de impact van aanwezigheid op sociale media op de bedrijfsreputatie onderzocht.
Na haar studies liep Morgane 6 maanden stage op de digitale marketing afdeling van L'Oréal. Daar realiseerde ze zich hoeveel kansen het internet en online advertising te bieden hebben en wat hun impact is op bedrijfsresultaten. Uiteraard, was Semetis dan ook de perfecte plek om haar carrière binnen de digitale wereld te starten.
Morgane houdt van sport en speelt basketbal, wat haar team spirit zeker en vast versterkt. Ze houdt van dansen, vooral wanneer ze uitgaat met vrienden. Haar andere passie is reizen en gerechten en smaken van andere culturen te ontdekken.
| LinkedIn
Dit E-mail adres wordt beschermd tegen spambots. U moet JavaScript geactiveerd hebben om het te kunnen zien.