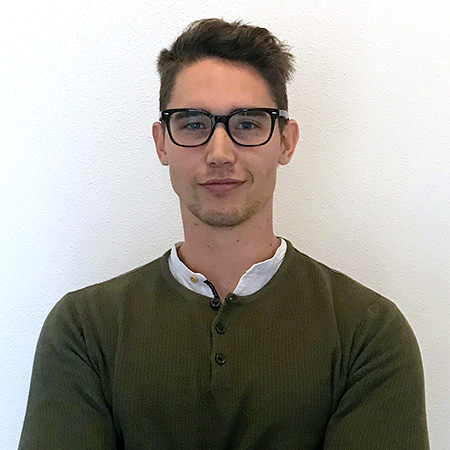 Olivier Mannekens is momenteel eBusiness Analyst bij Semetis. In 2016 behaalde hij met onderscheiding een master diploma Handelswetenschappen – Marketing aan de Katholieke Universiteit van Leuven (Campus Brussel). Hij studeerde ook aan Tecnológico de Monterrey, Campus Guadalajara in Mexico waar hij onder andere een opleiding in Leadership and Innovation kreeg.
Na zijn afstuderen startte Olivier een e-commerce project dat hem introduceerde tot de wereld van de digitale marketing. Hij ondervond snel dat digital zijn passie was en wou meer leren over het onderwerp als professional. Zo kwam Olivier bij Semetis terecht, een omgeving waar hij zijn interesse kan uitbouwen en deel uit maken van een jong en dynamisch team.
Olivier houdt van een gezonde levensstijl en sport graag. Hij speelt voetbal bij de lokale voetbalclub en gaat naar de fitness wanneer hij er tijd voor heeft. Als hij op vakantie gaat, heeft hij het liefst een actieve vakantie waar hij kan surfen, skiën of snowboarden. Hij geniet zowel van een leuke city trip als van een verre reis. Socializen met de lokale bevolking is één van zijn favoriete vakantiebezigheden. Hij kent ook (bijna) alle hoofdsteden van de wereld!
| LinkedIn
Dit E-mail adres wordt beschermd tegen spambots. U moet JavaScript geactiveerd hebben om het te kunnen zien.