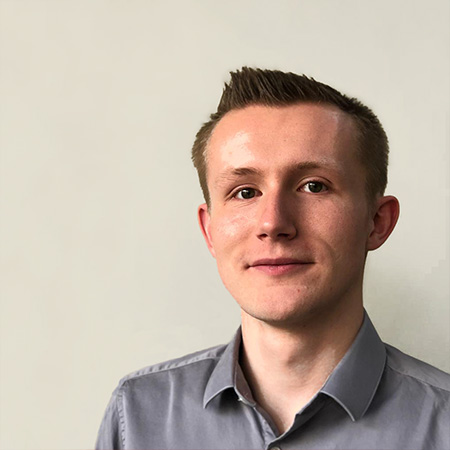 Sander Placke is momenteel een eBusiness Analyst bij Semetis. Hij is afgestudeerd in februari 2020 als Master of Business Economics met een major in Marketing van de universiteit van Leuven. Zijn interesse in marketing was al vroeg geprikkeld tijdens zijn bachelor en is verder ontwikkeld in 2018 met de High Potential Summerschool van Duval Union: Innovative marketing. Gedurende zijn Master is hij geïntroduceerd geweest tot digital marketing door de Google Digital Marketing Academy. Dit gaf hem praktische kennis van hoe een digitale marketing campagne opgezet wordt en gemanaged.
In de herfst van 2019, ging hij naar de universiteit van Pavia voor een Extended Master programma om zijn horizon te verbreedden. Dit was niet zijn eerste buitenlandse uitwisselingservaring want hij was ook deel van het AFS European Citizenship Trimester Program in 2011 wanneer hij naar Napels is geweest om daar secundair onderwijs te volgen voor 3 maanden. Met deze internationale ervaringen heeft Sander mensen van over heel de wereld ontmoet en zijn Engelse en Italiaanse taalvaardigheden verbeterd.
Tijdens zijn studentenjaren engageerde Sander zich in zijn vrije tijd voor de studentenvereniging van zijn faculteit, Ekonomika. Binnenin deze organisatie was hij verantwoordelijk voor Onthaal & Jaarwerking waarmee hij eerstejaars hielp te leren over het studentenleven door een aantal evenementen die gingen van BBQ's tot feestjes maar ook educatieve activiteiten zoals boekenverkoop en voorbereidende cursussen tijdens de zomer.
In zijn vrije tijd kan je Sander vinden al trainend met lopen om zijn eigen persoonlijke tijd te verbeteren op de Antwerp 10 miles, al lezend of kijkend naar een film. Hij houdt ook van reizen en zijn duikvaardigheden te verscherpen.
| LinkedIn
Dit E-mail adres wordt beschermd tegen spambots. U moet JavaScript geactiveerd hebben om het te kunnen zien.