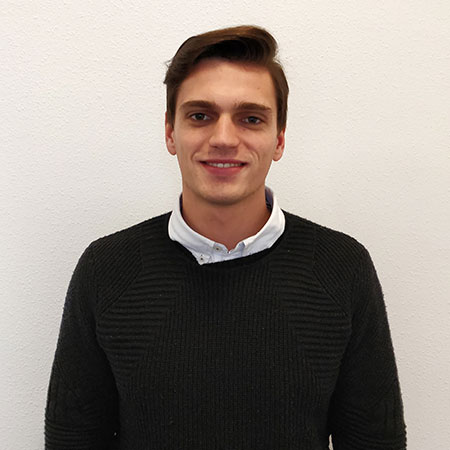 Eind 2017 stapte Sébastien Semetis binnen als eBusiness Analyst. Met zijn master diploma international business uit IESEG School of Management en bachelor in marketing & communicatie uit VIVES Faculteit Economie en Bedrijfswetenschappen, wil hij een expert worden in digitale marketing en vertrouwt zodus in de kennis van Semetis en hun medewerkers.
Tijdens zijn master opleiding voerde Sébastien een stage uit bij Robert Bosch, waar hij het corporate communication team assisteerde voor de Benelux. Gedurende zijn stage kwam hij in contact met het digitale aspect van marketing, waar hij de corporate websites updatete met nieuwsberichten, de website traffic analyseerde en diverse content creëerde voor (interne) social media platformen.
Ook heeft Sébastien verschillende internationale ervaringen opgedaan: met een Erasmus in Cyprus en een master opleiding in Frankrijk, is zijn talenkennis Frans, Nederlands en Engels uitstekend.
Als fitness -en voedingsfanaat, is hij altijd paraat voor een workout of het bereiden van een heerlijk gezond gerechtje.
| LinkedIn
Dit E-mail adres wordt beschermd tegen spambots. U moet JavaScript geactiveerd hebben om het te kunnen zien.