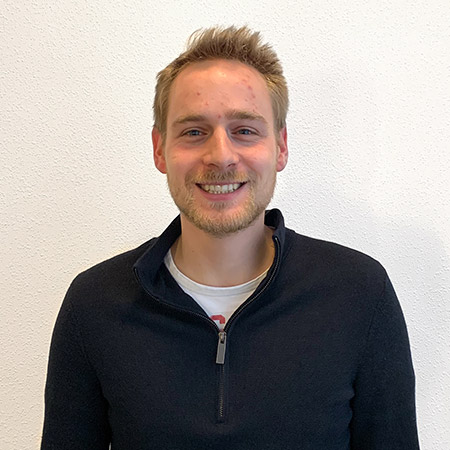 Simon Richelle is momenteel Data Scientist bij Semetis sinds december 2019.
Hij behaalde zijn bachelorsdiploma in "Business and Economics" aan de universiteit van Maastricht en werkte zijn masterdiploma in "Accounting and Financial Management" af aan de Erasmus Universiteit van Rotterdam in 2017. Kort daarna begon hij als Junior Auditor bij BDO Belgium.
Tijdens het schrijven van zijn masterproef kwam Simon in contact met de programmeerwereld, aangezien hij gebruik moest maken van gegevens uit een grote verscheidenheid aan bronnen en formaten om zijn onderzoeksvragen te beantwoorden. Deze ervaring wekte zijn nieuwsgierigheid voor nieuwe technologieën rond data en die interesse is sindsdien blijven groeien. In januari 2019 besloot hij zijn carrière te heroriënteren. Na zijn vertrek bij BDO volgde hij verschillende onlinecursussen en MOOC's over verschillende aspecten van datawetenschap. Hij leerde ondermeer verschillende programmeertalen (zoals Python, Javascript en SQL), Machine Learning en Cloud Computing (voornamelijk Google Cloud Platform).
Semetis biedt de perfecte werkplek aan waar hij zijn achtergrond in business en zijn passie voor datagerichte projecten elke dag kan gebruiken en combineren.
Simon brengt zijn vrije tijd graag door met zijn vrienden en familie. Hij houdt ook van koken en reizen. Daarbij is hij ook gepassioneerd door skiën en lopen.
| LinkedIn
Dit E-mail adres wordt beschermd tegen spambots. U moet JavaScript geactiveerd hebben om het te kunnen zien.