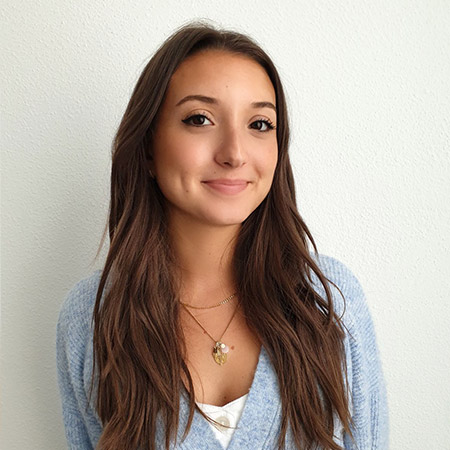 Tamana is sinds april 2021 eBusiness-analyst bij Semetis. Ze studeerde aan de Solvay Business School of Economics and Management en studeerde cum laude af met zowel een bachelor in economie als een master in bedrijfsmanagement. Tijdens het laatste jaar van haar master kreeg ze de kans om een semester naar Washington DC te gaan en te studeren aan de Robert H. Smith School of Business. Daar kon Tamana haar kennis op veel gebieden zoals strategie, marketing en statistiek verdiepen door te leren van een heel ander onderwijssysteem.
Tijdens haar studie was ze ook betrokken bij veel buitenschoolse activiteiten. Zo trad Tamana gedurende twee jaar toe tot de studentenvereniging van haar faculteit, de «Cercle Solvay». Ze was eerst verantwoordelijk voor de digitale communicatie , waarna ze het tweede jaar tot vice-president werd verkozen. Haar taak was om toezicht te houden op de 40 afgevaardigden en om de organisatie van de vereniging, de evenementen en externe communicatie te leiden. Deze functie was een geweldige kans om sterke sociale, management- en organisatievaardigheden te ontwikkelen.
Na het afstuderen liep Tamana stage bij Henkel Beauty Care in het klantenserviceteam. Haar rol was om de Key Account Managers te ondersteunen in hun communicatie met hun klanten. Ze heeft altijd een sterke interesse gehad in Marketing, en tijdens haar studie ontwikkelde ze een passie voor werken met cijfers. Het was voor haar dan ook vanzelfsprekend om een carrière in Digital Marketing te willen beginnen. Ze besloot toen om verschillende certificeringen in die sector te behalen voordat ze bij Semetis kwam.
In haar vrije tijd houdt ze zich graag bezig met yoga of lezen. Ze houdt van schilderen met aquarellen en Italiaans koken. Ze houdt van het organiseren van filmavonden met haar vrienden en ze heeft onlangs geleerd hoe ze haar eigen zelfgemaakte amandelmelk moet maken. Haar volgende uitdaging is om basgitaar te leren spelen.
| LinkedIn
Dit E-mail adres wordt beschermd tegen spambots. U moet JavaScript geactiveerd hebben om het te kunnen zien.