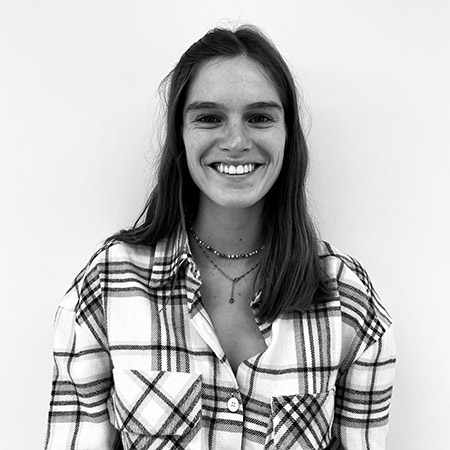 Marie a rejoint Semetis en septembre 2022 en tant que Digital Business Analyst. Après avoir obtenu un bachelier en science économique et de gestion à l'Université Catholique de Louvain, elle a complété son parcours par un master avec une spécialisation en marketing digital à la Louvain School of Management.
Au cours de sa deuxième année de master, Marie a eu l'occasion de passer un semestre à Stockholm, à la Stockholm School of Economics, où elle a pu approfondir ses connaissances en économie et management tout en découvrant une nouvelle culture ainsi que celles des autres étudiants internationaux. C'est lors de son dernier semestre, et plus précisément grâce à son stage chez Belgium Sotheby's International Realty dans le département marketing, que Marie s'est rendue compte à quel point le marketing ainsi que les technologies numériques l'intéressaient. C'est à ce moment-là qu'elle a eu envie d'aider les entreprises à atteindre leurs objectifs tout en continuant à se développer grâce à des solutions innovantes. Ainsi, selon elle, travailler chez Semetis, entourée par des consultants passionnés, lui offre la possibilité d'approfondir ses connaissances, de développer de nouvelles compétences tout en restant dans un domaine qui l'intéresse énormément, à savoir le marketing digital.
En plus de cela, Marie a une passion pour l'art et accorde beaucoup d'importance à la créativité. Maire aime également voyager, découvrir le monde et rencontrer de nouvelles personnes provenant de différents horizons. De plus, durant son temps libre, Marie aime passer du bon temps avec ses proches, cuisiner et peindre.
| LinkedIn
Cette adresse e-mail est protégée contre les robots spammeurs. Vous devez activer le JavaScript pour la visualiser.