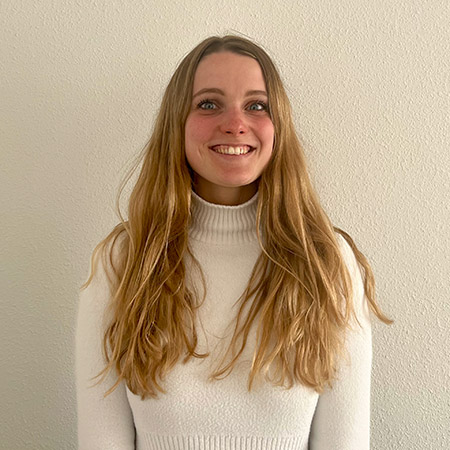 Diane a rejoint Semetis en tant que Digital Business Analyst en février 2022, après avoir obtenu un bachelier en ingénieur de gestion à la Solvay Brussel School of Economics and Management et un master également en ingénieur de gestion avec une spécialisation en marketing à la Solvay Brussel School of Economics and Management.
Le bien-être de toutes les parties prenantes, le respect des générations futures et l'enjeu des défis socio-environnementaux sont des valeurs qui ont du sens pour elle. En effet, son mémoire de fin de master visait à analyser les pratiques de responsabilité sociale des entreprises ; un sujet qu'elle trouve primordial aujourd'hui.
Pendant son Erasmus à la Bocconi University de Milan, elle a eu la chance de participer à des cours de marketing et de consulting passionnants qui l'ont vraiment boostée. Diane a également eu l'occasion d'effectuer un stage dans un grand groupe industriel français de produits cosmétiques. Pendant son stage de six mois, elle a pu mêler théorie et pratique et renforcer son intérêt pour le marketing.
Conformément à son parcours universitaire, son objectif professionnel ultime était de continuer à pratiquer et à améliorer ses compétences en marketing et en consulting. Elle a considéré que Semetis, le leader du marché belge en Digital Advertising & Digital Business Intelligence, était le lieu de travail idéal pour elle. En effet, elle aime analyser les détails et avoir une vue d'ensemble afin de fournir des conseils de qualité sur base de solides compétences analytiques et quantitatives.
Ces intérêts et préférences l'ont donc naturellement conduite chez Semetis.
Pendant son temps libre, Diane aime cultiver sa créativité et sa curiosité. Elle apprécie particulièrement les spectacles, les concerts, les cours de danse et les moments de qualité avec ses amis et sa famille. Elle aime également voyager et sortir de sa zone de confort, rencontrer de nouvelles personnes et de nouveaux horizons.
| LinkedIn
Cette adresse e-mail est protégée contre les robots spammeurs. Vous devez activer le JavaScript pour la visualiser.