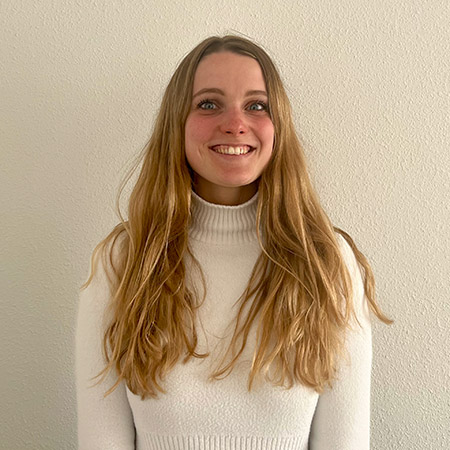 Diane joined Semetis as a Digital Business Analyst in February 2022, after graduating a bachelor's in Business Engineering at the Solvay Brussels Schools of Economics and Management and completing a master's degree also in Business Engineering with a major in Marketing at the Solvay Brussels Schools of Economics and Management.
The value of stakeholder welfare, consciousness of future generations and responsibility for socio-environmental challenges make sense to her. Indeed, her master's thesis aimed at analyzing the Corporate Social Responsibility practices of conglomerates and independent brands ; this a topic she finds paramount today.
During her Erasmus stay at Bocconi University in Milan she had the chance to take part in exciting marketing and consulting courses that really boosted her. Diane also had the opportunity to complete an internship in a leading French personal care company. During her six-month internship, she was able to mix theory and practice and strengthen her interest in marketing.
In accordance with her academic background, her ultimate professional objective was to keep practicing and improving her skills in marketing and consulting. She considered Semetis, the Belgian market leader in Digital Advertising & Digital Business Intelligence, as the right workplace for her. Indeed, she likes to analyze details and have an overview in order to provide quality advice on the basis of solid analytical and quantitative skills.
These interests and preferences thus naturally led her to Semetis.
In her spare time, Diane enjoys cultivating her creativity and curiosity. She particularly cherishes shows, concerts, dance classes and quality time with friends and family. She also enjoys traveling and getting out of her comfort zone, meeting new people and new horizons.
| LinkedIn
This email address is being protected from spambots. You need JavaScript enabled to view it.