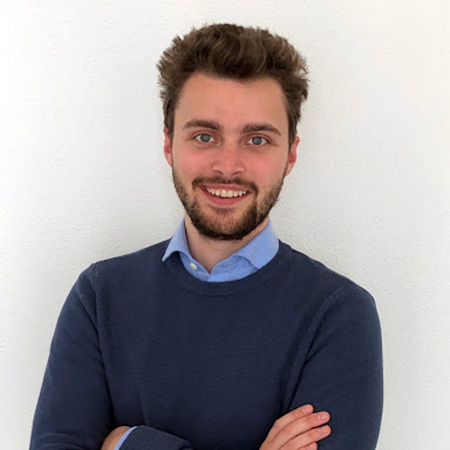 Alexandre is currently an eBusiness Analyst at Semetis. He joined the Semetis team at the beginning of 2019. Before that, he graduated cum laude from the Louvain School of Management with a Master's degree in Management, specialising in Digital Marketing. To start his studies, he completed his Bachelor's degree in Economics and Management at the University of Saint-Louis in Brussels. During the second year of his master's degree, he had the opportunity to develop his skills in Digital Marketing and Communication as an intern at Engie Electrabel. His experience here also strengthened his beliefs that renewable energies are of crucial importance for the future.
The importance of digital Marketing was obvious to Alexandre very early on. For years he has been passionate about everything digital and many new technologies. Topics such as high-tech news or electric and autonomous cars fascinate him. He is convinced that the future rhymes with digital and the intelligent use of data. Joining the Semetis team therefore was a perfect opportunity to expand his knowledge in Digital Marketing.
In addition, Alexandre loves to travel and discover new cultures. He also enjoys video games and is particularly interested in e-sport and streaming, which are the media of the future. He also enjoys certain sports such as skiing, fitness and cycling, as well as watching football and supporting Anderlecht and the Red Devils.
| LinkedIn
This email address is being protected from spambots. You need JavaScript enabled to view it.