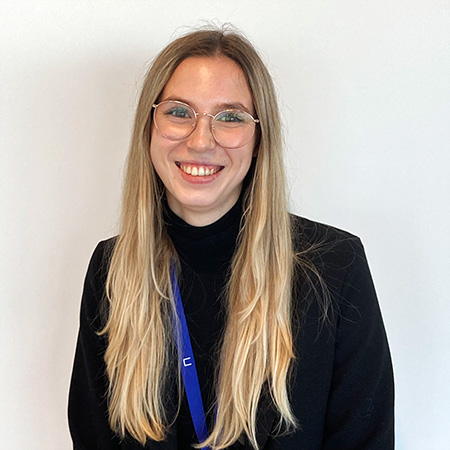 Shanon joined Semetis in February 2023 as a Digital Business Analyst after obtaining a Bachelor's degree in Economics and Management at HEC Liège and a double Master's degree in Marketing at HEC Liège and at the University of Pavia in Italy. Indeed, Shanon studied 6 months in Italy as part of a double degree, which allowed her to discover another teaching method as well as to have an experience abroad.
After completing an internship as a community manager in a start-up, Shanon realized that she preferred data analysis over communication in the field of marketing. In addition, to improve her analytical and digital skills, Shanon is always looking for new challenges. It is thus natural that she decided to work at Semetis in digital marketing, a sector that is constantly evolving.
In her everyday life, Shanon is someone who likes to do sports, watch movies with a hot chocolate and a plaid or meet her friends for a drink. She also loves to travel and discover new places, but always with her camera in hand.
| LinkedIn
This email address is being protected from spambots. You need JavaScript enabled to view it.