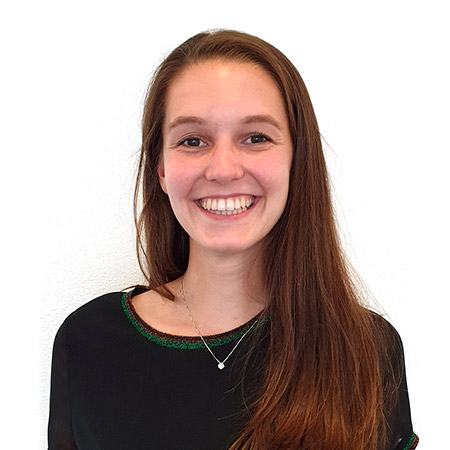 Justine is currently eBusiness Analyst at Semetis.
In 2018 she obtained her Master's degree of Science in Business Administration at KULeuven, mayor Marketing Management. She later deepened her interest in marketing with a postgraduate degree in Digital Marketing and Communication at EHSAL Management School. During this practical postgraduate degree she learned a lot in the field of digital marketing during numerous business projects.
During her studies of Science in Business Administration Justine spent a semester on Erasmus in Madrid. There she built up a network of international acquaintances and friends for life. The exchange has greatly improved her English. She also took Spanish lessons there on a weekly basis, which gives her a good basic level. Justine is also fluent in Dutch and French, as she grew up in Brussels with bilingual parents.
Furthermore, Justine is a sporty person. Since the age of 8 she has been playing tennis on a competitive level, which means that she also takes on any challenge in her daily life with a positive competitive spirit. Justine likes to stay fit, therefore she goes regularly to the gym. In the past she also ran twice the 20km of Brussels for charity. She hopes to do it again in the years to come.
Finally, Justine is a real "bon vivant". She loves to eat well, spend time with friends and travel. In 2019 Justine made a 6-weeks journey through Argentina and Bolivia. In the future she hopes to discover as many new cultures and countries as possible.
| LinkedIn
This email address is being protected from spambots. You need JavaScript enabled to view it.