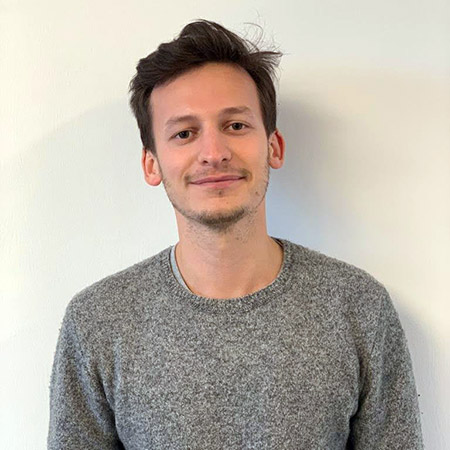 Eliott joined the team in March 2021 and is currently an eBusiness Analyst at Semetis.
After studying abroad for one year in Morro Bay, California (USA), Eliott decided to start studying at the Solvay Brussels School Economics & Management in order to broaden his knowledge in many different fields. He therefore obtained a Bachelor's degree in Business Engineering in 2018 and decided to continue deepening his knowledge by starting a Master's degree in Business Engineering, which he graduated magna cum laude in June 2020.
Eliott discovered a passion for digital innovation and entrepreneurship during his last year of his master's degree where he had the opportunity to launch several projects such as a mobile application that allows to find out about investments in practice, discover his investor profile and be oriented towards appropriate investments offered by partner companies.
In order to take his marketing knowledge to a higher level, Eliott worked as a brand management trainee for 6 months at Nestlé before joining Semetis. Not only was he able to analyze category and competition performance, but he also had the chance to work on exciting projects and brief media agencies, which led him to believe that his future career should be with media agencies like Semetis!
In addition to his work, Eliott likes to travel, discover the world and meet new cultures. He also enjoys playing board games, skiing, listening to music and watching movies. Did I forget? Eliott loves to go out with his friends and if you pay attention, you may see him holding a fresh Delta IPA during the after-work hours.
| LinkedIn
This email address is being protected from spambots. You need JavaScript enabled to view it.