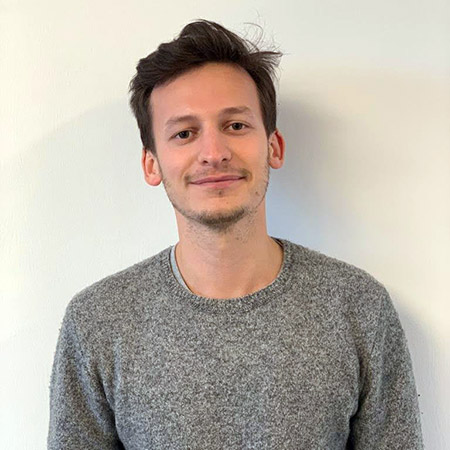 Eliott is currently a Digital Business Consultant at Semetis, a digital media agency. Throughout his professional years, he has gained experience in digital advertising and digital business intelligence. Through a diverse portfolio of clients in the retail, e-commerce, automotive, and food industries, Eliott has developed expertise in a wide range of fields. The diversity of his client portfolio, both B2B and B2C, both Belgian and international, has allowed him to face many challenges and take advantage of many opportunities.
Eliott studied abroad for one year in Morro Bay, California, USA, before continuing his studies at the Solvay Brussels School Economics & Management, where he obtained his Master with honors magna cum laude in 2020. It was during his last year of master's that he discovered his passion for digital innovation and entrepreneurship, and had the opportunity to launch several entrepreneurial projects. To deepen his knowledge of marketing, Eliott worked in Brand Management for six months at Nestlé before joining Semetis. He not only analyzed the performance of the category and competition, but also had the opportunity to work on exciting projects and brief media agencies, which led him to pursue a career in media agencies such as Semetis.
Outside of work, Eliott enjoys traveling, discovering the world, and meeting new cultures. He also enjoys playing board games, skiing, listening to music, and watching movies. He also enjoys going out with friends and, if you are attentive, you may see him sipping a refreshing Delta IPA during afterwork.
| LinkedIn
This email address is being protected from spambots. You need JavaScript enabled to view it.