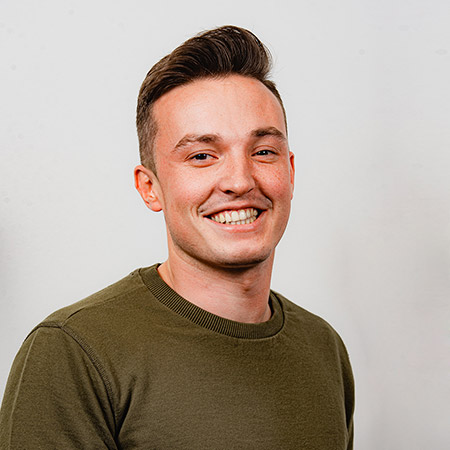 Fresh meat has arrived! In October 2020, Pieter proudly became part of Semetis. How did he get here? Well, the words "e-business" and "analyst" have always been in his blood. He discovered this during his bachelor Marketing at the UCLL. That education left him wanting more. And so he decided to pursue a master's degree in Commercial Sciences at the KUL. He graduated and was immediately accepted for a traineeship at Unilever. To bridge the 8 months between his graduation and his first day at work, he gained work experience as a data analyst at Materialise. He supported the marketing team with his analyses and insights. Pieter eventually worked at Unilever for 1 year. Social as he is, he quickly missed a pleasant corporate culture. He has undoubtedly found that warm atmosphere at Semetis!
Get to know Pieter and you will see that he is a jack of all trades. During his studies he gained various international experiences. He took part in an environmental marketing project in Finland and did an internship at the American Multinational Hill's Pet Nutrition. He also didn't let the opportunity to gain an Erasmus experience pass by, so he decided to live in Lyon for six months. Whether he speaks fluent French? Oui, bien sur!
And if that's not enough, Pieter also turns out to be a musical talent. He effortlessly strums all kinds of songs on his guitar. He also likes to listen to the music of nature. Together with his girlfriend, he is more than happy to exchange the lazy chair for a solid hike! Oh yeah, did we say he's a social creature? Because friends and family are inevitably number 1 at Pieter.
This email address is being protected from spambots. You need JavaScript enabled to view it.