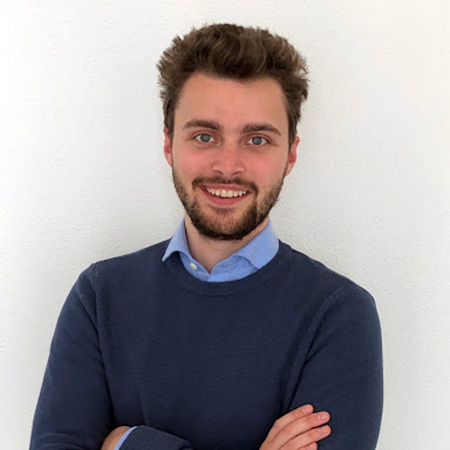 Begin 2019 versterkte Alexandre het Semetis team als eBusiness analist. Hij studeerde af met onderscheiding van Louvain School of management met een master in Management en een specialisatie in Digital Marketing. Hij behaalde zijn bachelor in Toegepaste Economische Wetenschappen aan l'Université Saint-Louis Bruxelles. Tijdens het tweede jaar van zijn master kreeg hij de kans om zijn communicatie en digitale marketing vaardigheden verder te ontwikkelen als stagiaire bij Engie Electrabel. Hier werd Alexandre nog meer overtuigd van de sleutelrol van hernieuwbare energie voor onze toekomst.
Al geruime tijd is Alexandre overtuigd van het belang en impact van digital marketing. Hij ontwikkelde een sterke interesse voor nieuwe technologieën en digitalisering. Thema's zoals elektrische of zelfrijdende wagens en andere high-tech technologieën fascineren hem enorm. Hij is er dan ook ten volste van overtuigd dat onze toekomst en het doordacht gebruik van data hand in hand gaan. De stap naar Semetis was dus de ideale keuze om zijn kennis over Digital Marketing uit te breiden.
Daarnaast houdt Alexandre van reizen en ontdekt hij graag nieuwe culturen. Hij is ook steeds mee met de laatste videogame releases en is geïnteresseerd in de media van de toekomst zoals streaming en e-sports. Alexandre doet ook graag aan sport. Hij skiet, fitnesst en fietst graag en pikt graag ook een match mee van RSCA Anderlecht of de Rode Duivels.
| LinkedIn
Dit E-mail adres wordt beschermd tegen spambots. U moet JavaScript geactiveerd hebben om het te kunnen zien.