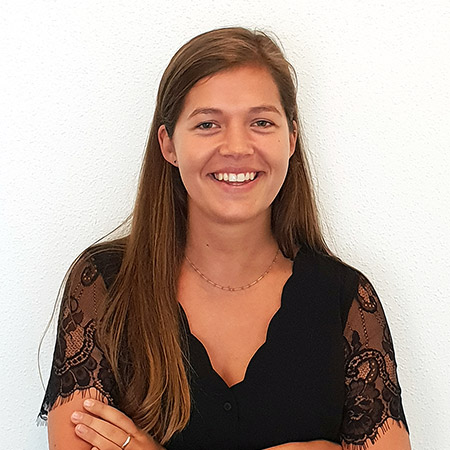 Olivia is momenteel Digital Business Senior Consultant bij Semetis. Ze heeft de leiding op grote klanten teams in verschillende industrieën. Ze heeft solide ervaring opgedaan in Digital Advertising en Digital Business Intelligence, waardoor ze de doelstellingen van klanten kan challengen, bereiken en hen kan helpen groeien.
In 2017, studeerde Olivia af met een Master in Finance aan de Louvain School of Management. Daarna besloot ze een jaar digitale marketing te gaan studeren in Madrid. Daar ontdekte ze haar affiniteit met deze sector. Daarom besloot ze om als Analyst de werkende wereld in te gaan bij Semetis.
Sinds haar komst bij Semetis, heeft ze veel opportuniteiten gehad om te leren en te groeien, of het nu gaat om hard skills of soft skills. Als Digital Business Senior Consultant, houdt Olivia erg van nauw samen te werken met haar klanten en betrokken te zijn bij strategisch denken. Intern is zij verantwoordelijk voor het opzetten van een goede organisatie en processen om een goede kwaliteit van de dienstverlening te behouden. Verder maakt ze deel uit van het Digital Advertising-team, dat de rol heeft om alle informatie over de nieuwste ontwikkelingen te verzamelen en ervoor te zorgen dat de kennis wordt gedeeld binnen Semetis, om een pionier in onze industrie te blijven.
Naast haar professionele bezigheden, houdt Olivia van koken en schilderen. Ze is ook gebeten door sport en maakt deel uit van een voetbalteam. Daarnaast houdt ze ook van reizen en heeft ze reeds vele exotische landen verkend.
| LinkedIn
Dit E-mail adres wordt beschermd tegen spambots. U moet JavaScript geactiveerd hebben om het te kunnen zien.