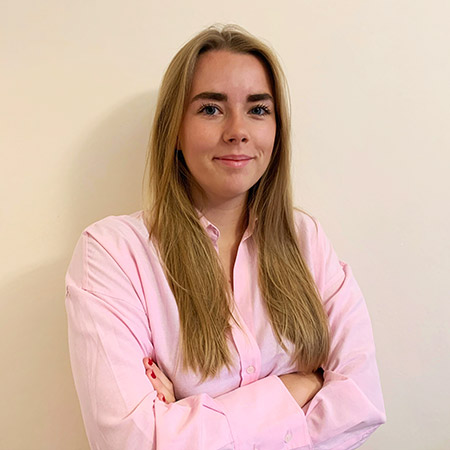 In september 2022 vervoegde Camille het Semetis team als eBusiness analist.
Ze behaalde haar Master in Managementwetenschappen aan the Solvay Brussels School. Tijdens haar studie wilde Camille haar ervaring verrijken door aan verschillende universiteiten te studeren, met verschillende onderwijsmethoden. Na haar bachelor in Namen besloot ze namelijk haar master in Brussel te doen en een Erasmus in Leuven aan te vragen.
Camille ontwikkelde een bijzondere interesse in digitale marketing naar het einde van haar studie toe maar voelde de behoefte ontstaan om er zich nog meer in te verdiepen. Daarom besloot ze zich in te schrijven voor een aanvullende master digitale marketing en communicatie aan de IHECS Academy. Ze liep ook 4 maanden stage als digital marketeer voor een Belgische e-commerce juwelier. Een van haar belangrijkste opdrachten was het creëren van reclamestrategieën op sociale netwerken. Dankzij deze twee ervaringen kon ze haar vaardigheden verder ontwikkelen en haar weg vinden in dit vakgebied!
Nu is het helpen van bedrijven bij het verbeteren van hun online aanwezigheid, door middel van een datamanagement aanpak, een project dat haar nauw aan het hart ligt. Camille is leergierig en is bereid om nieuwe uitdagingen aan te gaan in een voortdurend veranderende omgeving. Bij Semetis heeft ze die verwachtingen kunnen inlossen.
Camille is een heel actief persoon en heeft veel interesses. Stil zitten past niet bij haar. Of het nu gaat om uitgaan met vrienden, sporten, tijd doorbrengen met haar familie of het organiseren van feestjes, ze heeft er altijd zin in!
| LinkedIn
Dit E-mail adres wordt beschermd tegen spambots. U moet JavaScript geactiveerd hebben om het te kunnen zien.