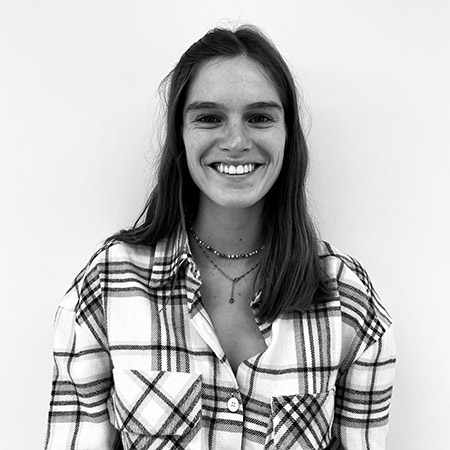 Marie begon te werken bij Semetis als Digital Business Analyst in september 2022 . Na het behalen van een bachelor in economie en management aan de Katholieke Universiteit van Louvain, voltooide ze een master met een specialisatie in digitale marketing aan de Louvain School of Management.
Tijdens haar tweede Masterjaar kreeg Marie de kans om een semester door te brengen in Stockholm, aan de Stockholm School of Economics. Daar kon ze haar kennis van economie en management verdiepen en tegelijkertijd nieuwe culturen ontdekken. Ze kwam in contact met de cultuur van Zweden zelf, maar ook met die van andere internationale studenten. Het was tijdens het laatste semester van haar masteropleiding dat Marie zich realiseerde hoe geïnteresseerd ze was in marketing en digitale technologieën door haar stage bij Belgium Sotheby's International Realty op de marketingafdeling. Het was toen dat ze besefte dat ze bedrijven wilde helpen hun doelstellingen te bereiken en tegelijkertijd te doen groeien door middel van innovatieve oplossingen. Dit biedt, volgens haar, werken bij Semetis aan. Terwijl ze omringd is door gepassioneerde consultants heeft ze de mogelijkheid om haar kennis te verdiepen, nieuwe vaardigheden te ontwikkelen in een veld dat haar erg interesseert, namelijk digitale marketing.
Daarnaast heeft Marie een passie voor kunst en hecht ze veel waarde aan creativiteit. Maire houdt ook van reizen, het ontdekken van de wereld en het ontmoeten van nieuwe mensen met verschillende achtergronden. Verder brengt Marie haar vrije tijd graag door met haar familie en vrienden, kookt ze en schildert ze.
| LinkedIn
Dit E-mail adres wordt beschermd tegen spambots. U moet JavaScript geactiveerd hebben om het te kunnen zien.