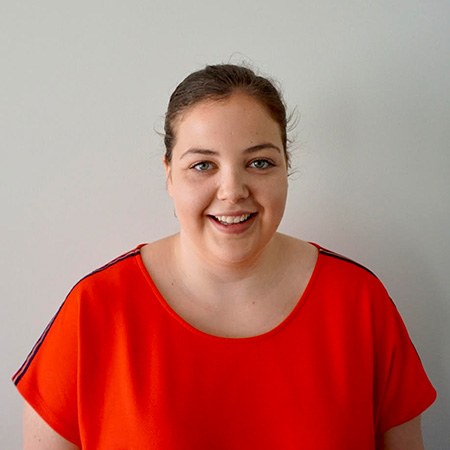 Lotte is op dit moment actief als Digital Business Consultant bij Semetis.
In 2019 behaalde ze haar masterdiploma met grote onderscheiding in Business Engineering aan de KU Leuven, dit met een major in Marketing en een minor in Accounting en Financial Management. Dankzij haar Engelstalige master spreekt Lotte naast Nederlands, ook vloeiend Engels.
Dankzij haar analytische mindset en grote nieuwsgierigheid is Lotte als analyst heel wat uitdagingen aangegaan, gaande van tracking en measurement tot het vinden van nieuwe manieren om haar klanten te laten groeien. Zo evolueerde ze snel van analyst naar de rol van eBusiness consultant waarin ze zich inzet om een verscheidenheid van, soms meer technische, projecten op te leveren terwijl ze haar klanten begeleidt naar digitale excellentie.
Aangezien ze werkt aan een gediversifieerde klantenportefeuille gaande van start-ups tot internationale bedrijven die actief zijn in verschillende sectoren zoals verzekeringen, autoreparatie, reizen en e-commerces, heeft ze expertise ontwikkeld in verschillende bedrijfssectoren.
Naast haar passie voor haar werk heeft Lotte een grote liefde voor honden. Je kan haar altijd vragen een gepersonaliseerde halsband of leiband voor uw hond te maken. Ook is ze een grote foodie. Ze staat graag zelf in de keuken en maakt het liefste zelfgemaakte pasta. Toch geeft ze de voorkeur aan de gezelligheid van een drankje of etentje met haar vrienden.
| LinkedIn
Dit E-mail adres wordt beschermd tegen spambots. U moet JavaScript geactiveerd hebben om het te kunnen zien.