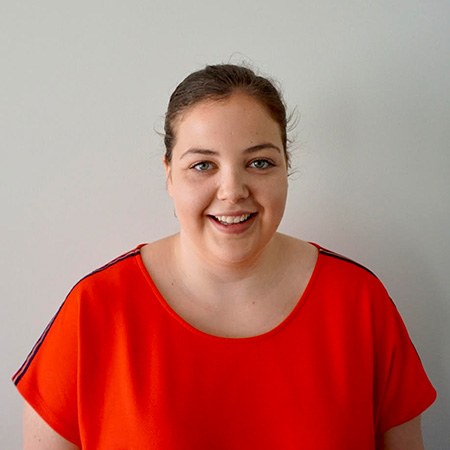 In mei 2020 vervoegde Lotte het Semetis-Team als eBusiness Analyst. In 2019 behaalde ze haar masterdiploma met grote onderscheiding in Business Engineering aan de KU Leuven, dit met een major in Marketing en een minor in Accounting en Financial Management. Dankzij haar Engelstalige master spreekt Lotte naast Nederlands, ook vloeiend Engels.
Na haar studies koos Lotte voor een stage Product and Brand Management bij L'Oréal. Hier kreeg ze de mogelijkheid om heel snel heel veel bij te leren in een uitdagende omgeving. Deze stage heeft haar laten ontdekken dat ze zich het liefste bezig houdt met data analyseren en daaruit belangrijke marktinzichten en trends halen. Met dit enthousiasme begon Lotte aan een nieuwe uitdaging bij Semetis en is ze op weg om een expert in digital advertising te worden.
Naast haar passie voor haar werk, heeft Lotte een grote liefde voor honden. Ze maakt dan ook graag wandelingen met haar eigen, soms nogal koppige, teckel. Naast deze wandelingen, is Lotte altijd graag actief bezig. Ze speelt al tennis van kleins af aan en beoefent sinds kort ook squash. Verder leeft ze zich uit in fitnesslessen, omringd door een heel leuke groepssfeer. Na het sporten, staat ze ook graag zelf in de keuken, al verkiest ze de gezelligheid van op café of restaurant te gaan met haar vrienden altijd hierboven.
| LinkedIn
Dit E-mail adres wordt beschermd tegen spambots. U moet JavaScript geactiveerd hebben om het te kunnen zien.