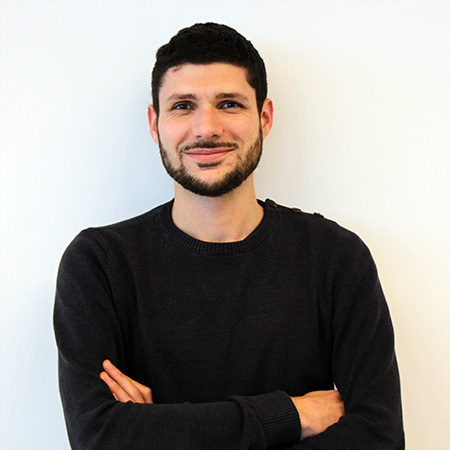 Eliot est actuellement Business Manager chez Semetis.
Il a rejoint Semetis en tant que Digital Business Analyst pour en découvrir plus sur le monde digital. Grâce à un large portfolio de clients, il a développé ses connaissances en matière de Digital Advertising et Business Intelligence pendant quelques années. Il a rapidement évolué vers le poste de consultant et puis de senior, où il a consolidé ses connaissances et géré des équipes clients. Aujourd'hui, en tant que manager, il dirige l'une des cinq équipes de Semetis où il s'assure d'aider les membres de son équipe et ses clients à atteindre leur plein potentiel.
Eliot est extrêmement empathique et a un très grand esprit d'équipe. Il a acquis une grande expérience en travaillant avec des clients belges et internationaux, actifs dans divers secteurs tels que le retail, l'ecommerce, la mode, les services financiers et le B2B. La combinaison de sa vaste connaissance sectorielle et de sa profonde compréhension des personnes lui permet de toujours trouver la solution stratégique digitale appropriée à chaque défi business. Eliot fait également partie de l'équipe Digital Business Intelligence, car il aime comprendre et expliquer l'impact business de l'évolution technologique à ses pairs et à ses clients.
Avant Semetis, Eliot a obtenu un diplôme d'ingénieur commercial avec mention magna cum laude à la Solvay Brussels School of Economics and Management. Il a également eu l'opportunité d'étudier un semestre à l'étranger à HEC Montréal, ce qui lui a permis d'étendre ses connaissances en matière de différences culturelles et de marketing digital.
Eliot parle couramment le français, le néerlandais et l'anglais. Il vit à Bruxelles et est un véritable amoureux de sa ville natale. Même s'il aime beaucoup Bruxelles, il a passé trois mois en Asie du Sud-Est et part en voyage chaque fois qu'il en a l'occasion. En outre, il est un grand amateur de ski et de musique. C'est aussi un foodie inconditionnel et un grand amateur de café. Il apprécie également beaucoup l'Art ; aller au théâtre ou à la dernière exposition est toujours un réel plaisir pour lui.
| LinkedIn
Cette adresse e-mail est protégée contre les robots spammeurs. Vous devez activer le JavaScript pour la visualiser.