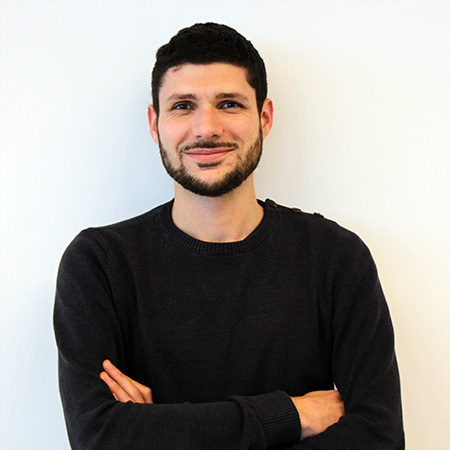 Eliot is momenteel e-Business Consultant bij Semetis.
Gedurende zijn eerste twee jaren als analist bij Semetis heeft Eliot de mogelijkheid gehad om op een brede klantenportefeuille te werken, die actief zijn in verschillende sectoren zoals retail, e-commerce, fashion, financiën en B2B. Dit stelde hem in staat om zijn Digital Advertising & zijn Digital Business Intelligence kennis op te bouwen en te leren hoe deze toe te passen in verschillende industrieën van zijn klanten. Voor de overgang naar zijn consultant rol was hij ook verantwoordelijk (als Analyst Lead) voor de organisatie van de touchpointsen en de kennisuitwisseling binnen het hele Analyst-team. Dit hielp hem om zijn organisatie- en coachingsvaardigheden aan te scherpen alvorens over te gaan naar zijn volgende functie als eBusiness Consultant.
Voor Semetis behaalde Eliot met grote onderscheiding zijn diploma Handelsingenieur, met een minor in Strategisch Marketing, aan de Solvay Brussels School of Economics and Management (Université Libre de Bruxelles). Gedurende zijn Master, heeft hij de opportuniteit gehad om een semester aan HEC Montréal in Canada te studeren. Deze ervaring hielp hem om meer cultureel bewust te worden, en om deze fantastische stad te ontdekken. Hij hoopt er op een dag in de toekomst te leven. Tijdens zijn studies, groeide zijn passie voor digitale marketing voortdurend. Hij was (en is nog steeds) gefascineerd door de onbeperkte mogelijkheden die het biedt om klanten steeds beter te kunnen begrijpen en helpen. Het werd hem snel duidelijk dat hij deze passie wou omzetten in een carrière. Semetis was daarvoor de perfecte keuze.
Eliot spreekt vlot Frans, Nederlands en Engels, en heeft een goede basis in het Spaans. Hij heeft altijd in Brussel gewoond en is een echte liefhebber van zijn woonplaats. Niets is aangenamer dan door de mooie Brusselse straten te wandelen en van tijd tot tijd voor een goede koffie-break te stoppen. Ondanks zijn grote liefde voor Brussel, houdt hij ook van reizen en het ontdekken van nieuwe plaatsen en culturen. Zo heeft hij drie maanden lang na zijn studies in Zuid-Oost Azië rondgetrokken en vertrekt hij regelmatig op city trip. Verder houdt hij er ook van zijn tijd door te brengen met zijn vrienden, muziek te luisteren en is hij een grote ski fanaat. Hij waardeert ook kunst; naar theater, de bioscoop of de laatste tentoonstelling gaan is altijd een waar plezier voor hem.
| LinkedIn
Dit E-mail adres wordt beschermd tegen spambots. U moet JavaScript geactiveerd hebben om het te kunnen zien.