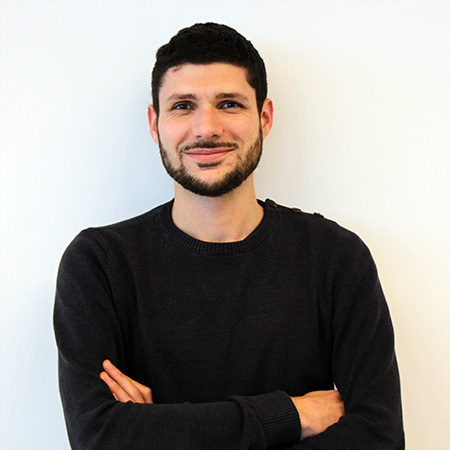 Eliot is currently an eBusiness Consultant at Semetis.
During its first two years as an analyst at Semetis, Eliot had the opportunity to work on a broad client portfolio, active in various industries such as retail, e-commerce, fashion, finance and B2B. This allowed him to build his Digital Advertising & his Digital Business Intelligence knowledge, and learn how to apply them to different industries. Before transitioning to his consultant role, he was also responsible (as Analyst Lead) for the touchpoints organisation & the knowledge sharing within the whole Analyst team. This helped him sharpen his organisation and coaching skills before moving on to his next position as an eBusiness Consultant.
Before Semetis, Eliot graduated magna cum laude from the Solvay Brussels School of Economics and Management (Université Libre de Bruxelles) in Business Engineering, with a minor in Strategic Marketing. During his Master, he had the opportunity to study one semester abroad at HEC Montréal, in Canada. This experience has allowed him to become more culturally aware, and to discover this amazing country where he wishes to settle one day. Throughout his studies, his passion for digital marketing never stopped growing. As a matter of fact, he was (and still is) amazed by the infinite possibilities it offers to always understand and address customers better. It rapidly became very clear that he would want to transform his passion into his job and for that, Semetis was a perfect match.
Eliot is fluent in French, Dutch and English, and has some Spanish bases. He has always lived in Brussels and is a true lover of his native city. Nothing is more enjoyable to him than to stroll in its beautiful streets and to make a stop for a great coffee. Even though he likes Brussels a lot, he also loves to travel to discover new places. He spent three months in South-East Asia after his studies, and goes on city trips each time he has the opportunity. Besides, he enjoys spending times with his friends, listening to music and is a big fan of ski. He also values arts a lot; going to the theatre, to the cinema or to the latest exhibition is always a real pleasure for him.
| LinkedIn
This email address is being protected from spambots. You need JavaScript enabled to view it.