Pinterest, heaven on earth for those looking for creative ideas. Some of you might have your own account to pin DIY ideas, interior design or even some inspiration for in the kitchen. Others might even already be advertising on the platform.
Yes indeed. Pinterest is not only a social media platform, just like Facebook, LinkedIn, TikTok,.. they are also an advertisement platform. Via their business manager, you can create your own campaigns with different objectives such as Awareness, Traffic and Conversions. There are also a variety of formats available including standard banners, video ads, carousel, etc.
Pinterest is growing fast, with an increase of 26% in active users last year (according to the Q419 earnings Report of Pinterest) and they are now the third-largest social network in the U.S (Hootsuite). Together with the growth of their social media platform, they are also taking their next step as a digital platform by launching Pinterest shopping. By doing so, they are focusing more on performance oriented solutions in the same way as Facebook did in 2016/2017.
But what exactly is Pinterest Shopping?
Pinterest offers 3 different shopping ads products:
Shopping ads: promote your products to reach more Pinners
Collections: Show your entire collection
Dynamic Retargeting: reach Pinners already interested in your products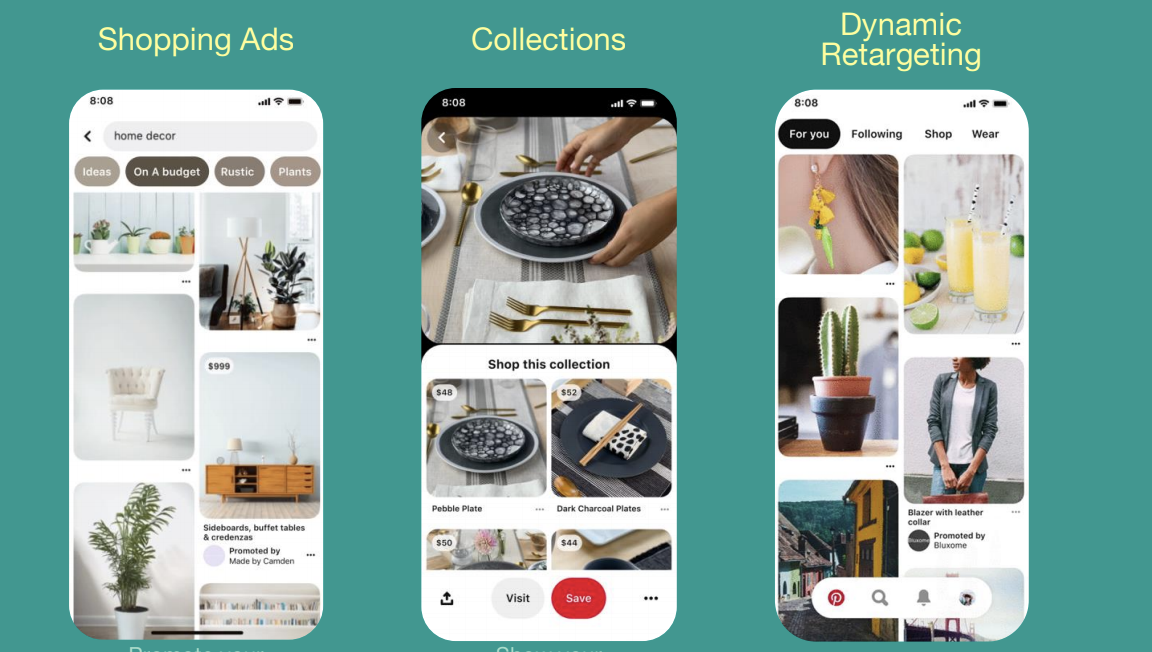 To get started with this, you need a product catalogue or feed.
As for Google & Facebook, your catalogue needs to be uploaded on their platform. For each of the products in this catalogue, a pin will be created based on the product feed. A pin is the equivalent of a tweet on Twitter. They can consist of an image or video and also include information such as which board it was pinned on and who pinned it.
These pins will then already be automatically distributed organically.
Shopping ads are marked with a price tag. They pull pricing info, availability and a description of the product out of your feed, which is updated daily. If someone wants to buy your product, they can click to finish the transaction on your site.
Why is this so interesting?
Pinterest users are ready to buy your products. Pinterest is a platform where people go to get inspiration. They already know that there is something they'd like to buy or create and they turn to this network for ideas on what to purchase.
With Pinterest shopping, the platform created ads that help you seize this opportunity by showcasing your products at the right time with relevant information such as price and availability. On top of that, users can easily go from clicking on the ad to making their purchase as they are directed towards the relevant product page.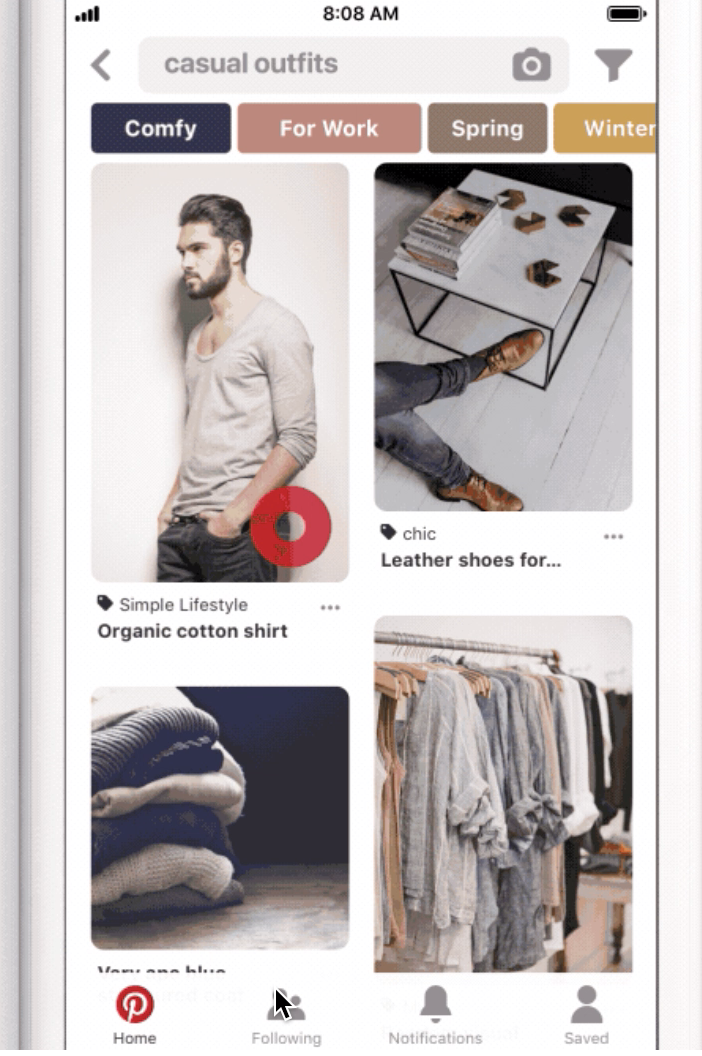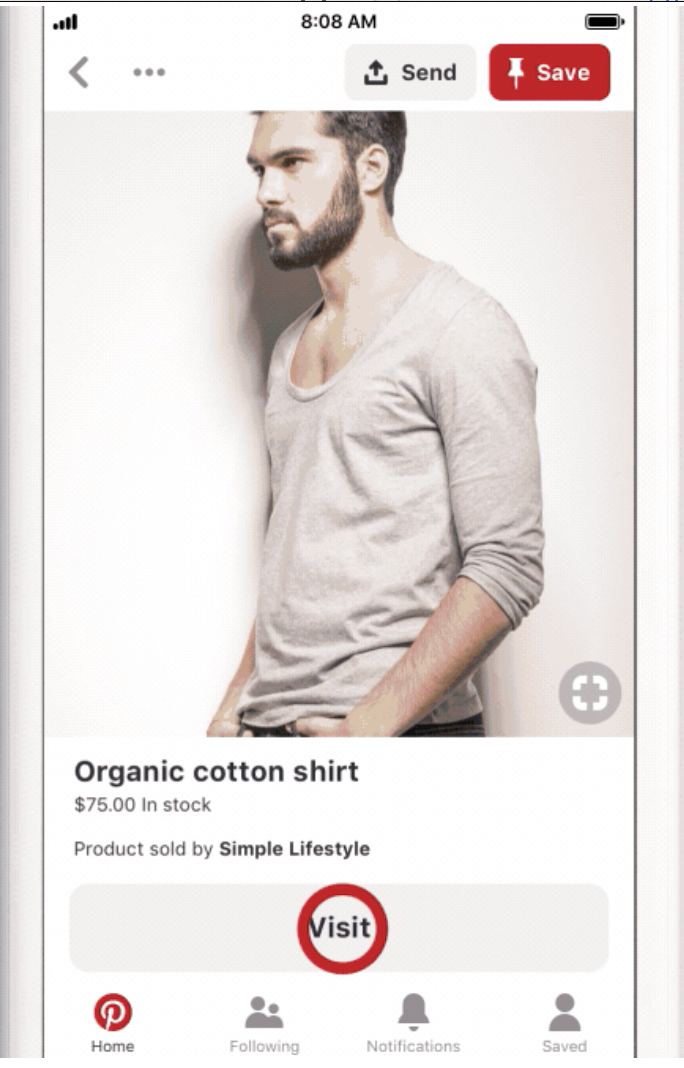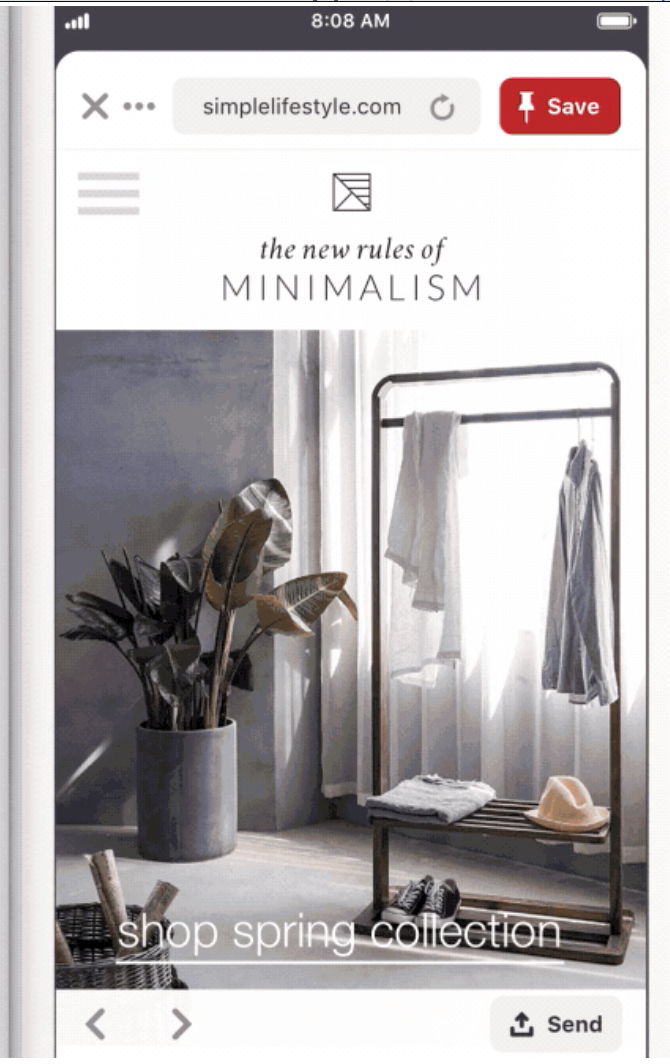 What about the performance?
Pinterest has already increased the number of shoppable products by 2.5 since last year and according to their research, ads on pinterest deliver a 2.3 times lower cost per conversion compared to ads on other social media platforms (US data).
Of course, it takes testing it out against other platforms to see if this new feature is a fit for your company.
In our opinion, this is an important next step for Pinterest in their growth as a digital platform. By increasing their focus on performance, they are following the same path as Facebook did years ago and improving the quality and attractiveness of their platform for advertisers. We will definitely keep following their evolution and test out this new feature.
---
Tags: