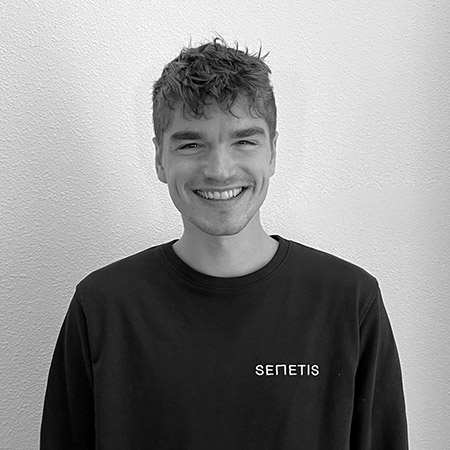 Eloi is part of the Untangled team, the R&D team of Semetis in data science and development.
As a Front-end developer, he will focus on building and extending our advertising and reporting technologies.
His adventure started in a digital communication agency where he built himself solid bases of web development, design, and CRO.
The next episode happened at Media Markt where he acquired four years of experience as a Front-end Developer.
There he discovered the real potential of digital marketing as he was in charge of the web communication of their campaigns and the optimization of their webshop (development, CRO, UX/UI...). On top of that, he has a side activity where he works on various projects to keep his constant thirst for new knowledge.
His goal is now to put all those skills into our Atlas team and use his creativity to develop solutions for our different business needs, but also to learn the most out of the Semetitian experts around him.
Aside from that, when Eloi needs to take some fresh air, he likes to run or ride his bike into the forest.
When he needs to take a bigger break, he often escapes on bikepacking trips or hikes. He also loves DIYs, cooking (mainly eating), and of course, enjoying some good times with his friends and his family.
| LinkedIn
This email address is being protected from spambots. You need JavaScript enabled to view it.