Google Voice Search?
Search is evolving, all of us got used to the normal search queries typed in with a keyboard on Google, Bing or Yahoo. But not so long ago, another dimension has seen the light, which is called 'voice search!'
It is still seen as the future, but it is actually here already. And once it is used by people, it quickly becomes a habit. Voice Search uses the power of speech recognition to search the web! Instead of typing, you can use voice input to quickly and easily search for the things you care about.
Initially, Google Voice Search was a tool from Google Labs that allowed someone to use their phone to make a Google query. After the user called (650) 623-6706, they would wait for the words "Say your Search Keywords and then say the keywords." Next, they would either wait to have the page updated, or click on a link to bring up the search page the user requested. At the moment, both the demo of this service and the page have been shut down. Since the introduction of the service, products from Google, such as YouTube, Google Maps and Google Mobile App, have been developed to use speech recognition technology in various ways.
On October 30, 2012, Google released a new Google Search app for iOS, which featured an enhanced Google Voice Search function, similar to that of the Voice Search function found in Google's Android Jelly Bean and aimed to compete with Apple's own Siri voice assistant. The new app has been compared favorably by reviewers to Siri and a side-by-side comparison said that Google's Voice Search on iOS is "amazingly quick and relevant," and has more depth (than Siri).
Other virtual assistants
So, besides of Siri & Google Voice Search, you also have another range of virtual assistants like Cortana, Viv, Amazon Alexa, and now, Google Home. Those are collectively training people to search using their voices and to become more "conversational" with search and mobile devices.
As search continues its migration to mobile devices and a larger percentage of those queries are initiated by voice, there are important content and SEO implications. As we see in different cases, it seems that SEO will become an essential part in the daily life of all the advertisers around. Take the simple example of an user making a search query with his voice, the outcome will most likely be that he will only be interested by the first result given. This outcome can be reached when a proper SEO has been realized for your website.
In addition to this, those queries will become more transactional over time as virtual assistants permit bookings and conversions using voice. Amazon Alexa, for example, allows users to order a pizza from Domino's or an Uber ride. Google also announced that it has already integrated a range of third-party transactional services into Google Home, including Uber, Pandora, OpenTable, Spotify, WhatsApp and Ticketmaster.
4 ways voice assistance is shaping consumer behavior
Research has been done on how voice assistance shaped consumer behavior lately. Voice-activated speaker owners have been telling that talking to their virtual assistant,rather than having to type something, helps them get things done quickly and efficiently. And that means more multitasking. Here are the top reasons people turn to their voice-activated speakers :
It allows them to more easily multitask.
It enables them to do things faster than other devices.
It empowers them to instantly get answers and information.
It makes their daily routine easier.

In a short period of time, voice-activated speakers have become part of people's routines. Some of their daily habits, are now accomplished by talking to their virtual assistant. As a result, people are getting more done with less friction. Besides of this, people are engaging with their voice-activated speakers as if they were human. People perceive the devices as more than just an electronic toy, they're more seeing it as another person or a friend.



End note
At the end, what could be the most interesting for brands & companies about this new feature? That people, who own voice-activated speakers, welcome those brands as part of the experience. They are open to receive information that is helpful and relevant to their lifestyle !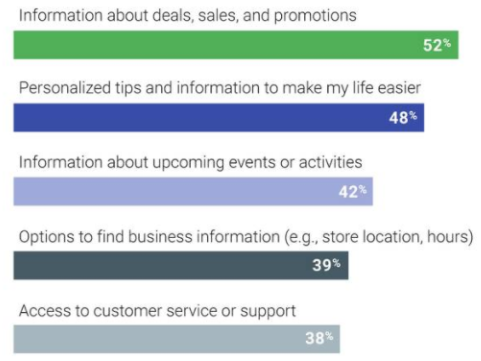 This could really be an interesting opportunity for brands in the coming years to come.
Let's see what the future will bring !
---
Tags: