Why is Semetis so different?
Let me briefly explain how Semetis operates.
Typical Semetissians arrive, either straight from school, or after an internship, or with 1-2 years of experience. They directly have access to intense training to gain as much digital marketing knowledge as possible, as fast as possible.
For each Digital Business Analyst, we have an extremely clear growth plan with responsibilities for each role: from Junior to Senior, to Manager and ultimately to Director.
T-shaped marketer
What is unique about Semetissians is their broad digital marketing knowledge. They are not experts in one digital solution, they have a strong knowledge in a lot of domains which help them provide adequate solutions to their clients' business needs. Next to their broad knowledge, they also have a deeper knowledge in some specific areas.
In order to build that knowledge, we bring training to the next level:
A rigorous onboarding process, covering all the basics, accompanied by a "Buddy".
Internal training that we call "bootcamps".
Tailored external training with experts.
Regular presentations on new trends by our partners (Google, Meta, TikTok, etc.)
Lunch with entrepreneurs sharing their journey and experiences. We call it "lunch & learns". They are usually eye openers and very popular.
As you can assess, we grow our people internally. We make everything in our power to bring the Semetissians to the next step of their career and guide them the best way.
This, obviously, means that all Managers or Directors have been in the junior role one day. And thanks to that precise organisation, they can be mentors for the generation(s) after them. That is the magic of Semetis.
How to turn recruitment into fun
"Employer Branding". It's everywhere nowadays, right?
However, I'm pretty sure that you've never seen anything like our Semetis Game.
Here's the deal:
Register to the Semetis Game through this link.
Crack the code.
Get invited to a secret location (be ready, it's gonna be crazy) to perform games that can ultimately lead to a permanent contract at Semetis.
If you want to hear the experience from last year's Semetis Game's winner, have a look here.
What you get out of Semetis
Opportunities to shine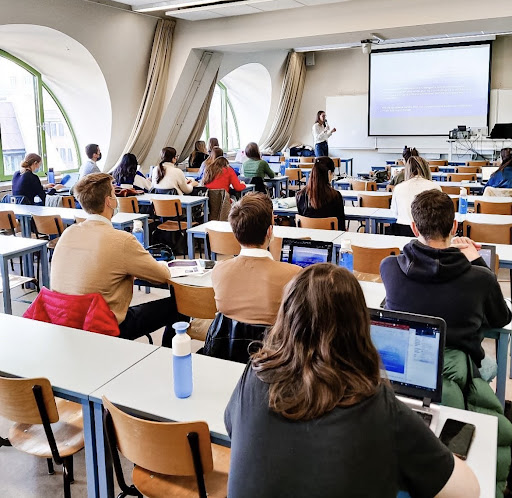 Semetissians are pushed in the spotlight in multiple ways.
First of all, they are in direct contact with their clients, which means that by working together on a day-to-day basis, they build a relationship based on trust very early on.
They also get the chance to be speakers at guest lectures in top universities such as ICHEC, EMS, VUB, KUL, The Skillsfactory, etc.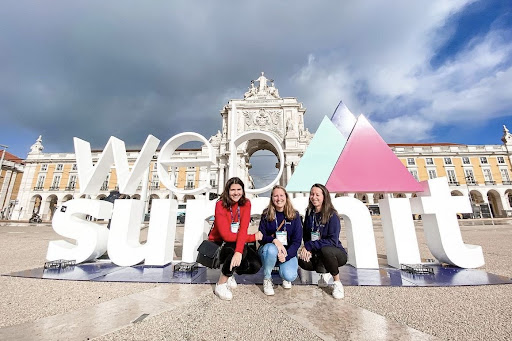 A little bit later in their career, Semetissians get the opportunity to present their own cases at the AMMA Awards ceremony.
And finally, Semetissians are frequently participating in big events which gives opportunities to learn, shine and build a great network.
A solid basis to fly away from the nest
Due to its organic evolution, Semetis is not a place where you stay 25 years. That's a fact.
However, it is an excellent career accelerator. As mentioned above, the opportunities are endless for motivated Semetissians. We love people who are challenging the status quo, speaking their minds and bringing new ideas on the table.
"Semetis is not only a school, it is the school of excellence. Every subject is mastered. Newness and learning (together) are never a barrier. The Service Level Agreement that forms the core of how Semetis serves each customer is certainly not innocent to the fact that so many historical customers are still partners today." from Doriane Magnus, Semetis alumni.
If you want to know more about the start of a Semetis' journey, have a look at this article that our Office Manager, Louise, has written.
Hopefully now you feel intrigued, or even better, you feel like it could be a match for you too! So don't hesitate to drop me a message on LinkedIn or to contact the recruitment team at This email address is being protected from spambots. You need JavaScript enabled to view it..
---
Tags: