Starting 2022, Semetis had to fill in 18 open positions, but the lack of talent entering the market made this a daunting task. Semetis recruitment strategy is employing young graduates only. When even headhunters could not find the right candidates, it became very clear we were not well-positioned to win that war.
But why is that? Because, what makes it even more difficult is the perception problem that media agencies are facing. In short, GenZ tend to view careers in media in a very different way than older generations, and that is dissuading them from applying
A basic recruitment media strategy would not do the trick. We had to address the perception problem. And so, Semetis took on the mission to showcase GenZ that consulting doesn't just focus on finance or management, but also extends to the world of marketing. The campaign objective was twofold:
Change the perception of the media industry as employer
Recruit business talent in fill in the 18 open positions at Semetis
Intertwining authentic experiences and digital communication
Gen Z is a generation born into a world completely surrounded by technology, that quickly became the most active generation on social media platforms like Instagram, TikTok, and SnapChat. However, research data revealed that Gen Z's immersion in the digital world came with downsides. They seek out experiences that takes them beyond their digital lives. They look for opportunities to travel, volunteer, learn new skills, and try new things. There is more to life than what can be found on a screen.
Semetis saw the opportunity to bridge that craving for unique and authentic experiences to their brand as employer. To positively impact the target audience, we strategized to pull off a stunt, called Semetis Game, inspired by the Netflix series Squid Game. The game is designed to attract talent to the marketing industry. There are no injuries or deaths but whoever makes it to the finish line is within a sigh of signing a contract with Semetis. One of the most unique components of this campaign was the continuous intertwining of authentic experiences and digital communication channels.
So, how did we do it?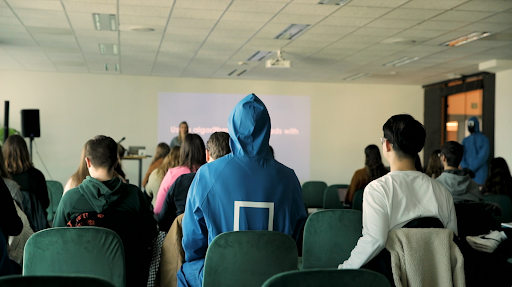 We started by being out there, being everywhere. On campus. We reached out to every marketing Professor teaching digital marketing around the country, to join our University-Business Knowledge Transfer project (KULeuven, VUB, UAntwerpen, ULB, Solvay, UGent, UCLouvain, UHasselt, ULiège, AMS, ICHEC, EMS & Odisee). A project in which Semetis provides a unique guest lecture, ensuring the academic world has easy access to the ever-evolving digital marketing learnings. To ensure we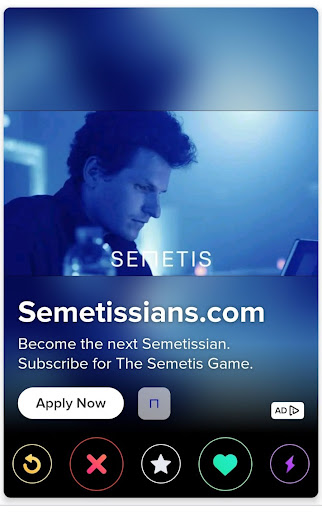 would get noticed in the class room, we created opportunities. In the middle of the guest lecture, an army of Semetis masked actors, entirely in the style of Squid Game, the Profilers, would walk in and hand out cards with a mysterious invitation. To connect with the students we missed out on campus, we balanced it with paid media. In this first phase we reached 4.200 business students on campus and gathered 380.000 video views.
Next, we had to make sure a virtual invitation to subscribe to the game followed. But this was not just an invitation. The mysterious invitation directed students to Semetissians.com, a website they could only enter after solving a code-breaking logical puzzle game. Leveraging video-view remarketing of the first phase, supercharged by our first party data, we made sure students were receiving their invitation. 5.650 unique users successfully cracked the code. The approach did not leave students unmoved: 300 students subscribed for Semetis Game. Marking an impressive conversion rate of 5,3%.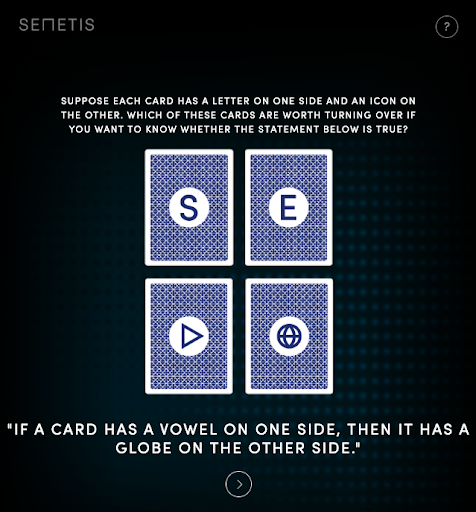 We were not satisfied just yet. It was not enough. We had to create a tremendous in-person experience. If we want these students to actually live that unique experience they are craving for, you need to communicate with them in-person. But while respecting their rules. And that means, no e-mailing, no calling, but Whatsapping. We leveraged Whatsapp Business technology to guide the 300 students to their next expected move in the game, so we could choose the 20 lucky candidates to play the Semetis Game. For real.

Becoming 7 times more attractive as employer
While only one person could win, the game had a significant impact on our recruitment efforts. We received seven times more job applications than the previous years, thank to the game's success in boosting Semetis' attractiveness to students. All of these efforts resulted in Semetis hiring 22 new talents, leading to a 17% increase in its employee count. We have now reached to a point where we no longer rely on recruitment agencies.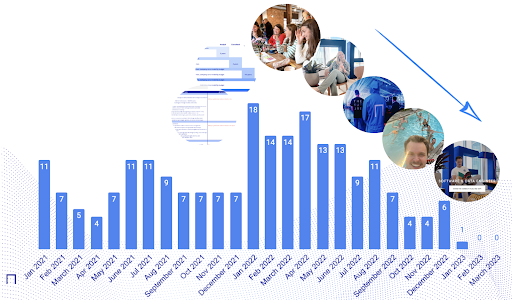 Those are impressive results. But is it from a budget perspective? The average cost of recruiting a young-graduate, placed by a headhunter, in Belgium is €7,500, meaning that we would need to allocate a frightening amount of €135.000 to hire the 18 candidates we were looking for. The total cost of Semetis Game was €108.000, which not only had a short-term impact but also a long-term one.
Due to its success, Semetis Game is returning for a second season on the 11th of May 2023, with an increased number of career fairs, invitations from seven more professors, and a higher media budget. The campaign is currently running, with 6.000 more users having cracked the code and 790 students registered to play the sequel. Semetis Game is an unprecedented business game among Belgian media agencies.
---
Tags: