Introduction
When people are confronted with a broken car window their first reflex is often to go to the Carglass website and start registering their case. However, we saw that funnels are often abandoned, even though people have damaged windshields.
This is unfortunate for Carglass because people seem to lose the urgency over time and only have their damage repaired at their garage when they go for maintenance. Carglass was losing business because of this. As a result, we needed to remind them to complete their purchase. But how? By providing them a relevant message through a media channel. But how did we decide on what is "relevant"? Carglass decided to bundle forces with both Semetis and AdSomeNoise.
The project
First a datalayer was implemented. A datalayer is a JavaScript object that centralizes all data about a visit, and makes it available for other platforms to use. In our case, our first step was to send it to Google Analytics in order to collect data on do conduct analysis on:
Car brands that represented the highest volumes
How car brands impacted conversion rated
How insurance policies and owner types (e:g leasing) impacted conversion rates.
This showed that the first steps of the funnel already contained significant info we required in order to steer revenue. This was great news as this meant we could start personalizing our messages early on (on more users – upper funnel = larger volumes). We started by making a difference based on high-level damage types (repair vs replace) and included the most popular (personal + fleet) car brands in Belgium (based on our own website/business data). As we quickly ran into a significant number of banners and we wanted to be able to A/B test CTA's we needed an automated banner creation solution. Therefore we used a data feed that matched the users data signal left behind in the feed in order to automatically compile custom HTML5 banners. Based on what the user selected in the funnel, they would be remarketed (if they didn't complete booking) with a specific scenario based on their info. Either a replace / repair would be shown while the car's dashboard would showcase their particular car. Moreover, ad copy would refer to their car brand as well. This campaign worked so well, that we kept improving it. We have integrated a third-party weather & location API that adds another variable to the mix. If users entered the funnel and are being retargeted AND it will start freezing within 5 days, an additional "freeze" layer will be added to the banner. This indicates the urgency to book their appointment and get the window fixed.
Results & Impact
Our ROI sky-rocketed thanks to this data driven approach. For every euro invested, Carglass received 290 euro's back. Compared to the latest static/generic remarketing campaign, we achieved an increase in ROI of 4X !
This is a significant case that is regarded as the first of its kind as it combines not only a data-driven media approach, but also a data-driven creative approach with the client playing an active role in the project. A new era has dawned, and it's data-driven.
This case got published on Think With Google, check it out here.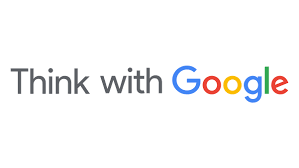 ---
Tags: